As Hunger Grows, So Do Our Efforts
Our guests have always struggled with hunger. Before the onset of the coronavirus pandemic, 9% of Massachusetts households experienced food insecurity; currently that figure has soared to a staggering 38% of residents. Right now, our food programs are more important than ever to women who are desperately trying to get by.
Homeless women come to Rosie's Place tired and hungry, so we ensure that they have access to food all day long: healthy snacks, fruit, boxed lunches and hot dinners, available to eat in our Dining Room or to-go. As the number of women who find respite and support with us increases, so does the need, with our staff currently serving approximately 170 meals daily.
And more women than ever are seeking groceries they can bring home. Many of our guests are out of work and, with additional family members sheltering with them, food budgets are stretched to the limit. Because of you, Rosie's Place can provide fresh meat, dairy, fruits, vegetables and non-perishable staples to 200 women each day to help feed the more than 500 members of their households.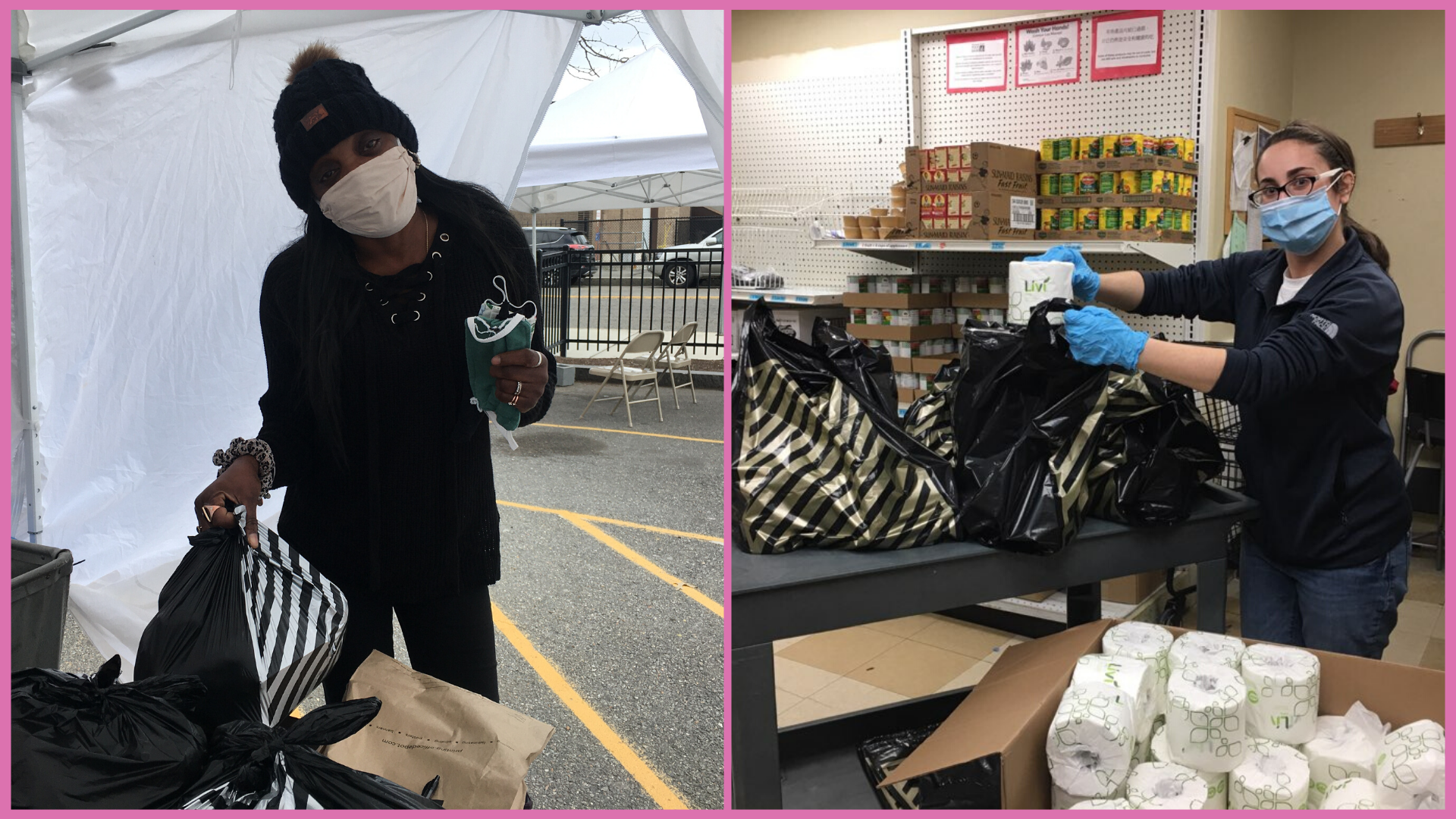 An outpouring of donations from our friends in the community has allowed us to provide face masks and toilet paper in our grocery bags. The offer of masks is met with gratitude and relief. One guest, Angelique, expresses her appreciation with a "We love you, Rosie's Place," as do many others who visit us throughout the day. We are glad to have another way to help keep our guests safe.
It is you, our generous supporters, who make all that we do possible. You enable us to reassure our guests that we will be here for them tomorrow–and the day after that–not only with food, but with sustenance. Thank you.
GIVE TO SUPPORT OUR EMERGENCY SERVICES
With appreciation,

Leemarie Mosca
President/Executive Director