Rosie's Place News Summer 2019
There's never a slowdown of activity at Rosie's Place during the summer months. In this newsletter, you'll find short news items, ways for you to get involved, and upcoming events. As always, we are grateful for your ongoing support of all we do. Thank you!
---
Our Safe & Sound gala, held May 8, raised more than $800,000, a new record! Attendees enjoyed food from area chefs and silent and live auctions, with bidding led by co-emcees Susan Wornick and Jack Lepiarz. (Look for our fall newsletter for more details.) We also shared the story of Veronika, who didn't know how she could cope with homelessness and serious illness until she turned to Rosie's Place. View the video. And please support our work with guests like Veronika now!
The Women's Education Center school year recently ended with two celebrations of guests' achievements in ESOL classes. The release of our fourth book of student writing, "My Life, My World," featured readings from some of the authors and a toast to all. (Watch a video here.) At end-of-year ceremonies, guests received certificates noting their accomplishments, which for many include moving to the next class level, and our volunteer teachers were recognized as well. Did you see us on WCVB's Eyeopener?
The Public Policy program organized our annual lobby day at the State House on April 23, where staff visited their legislators to talk about budget priorities that impact our guests. We are pleased that one of our legislative priorities, the "Family Cap"–a draconian law from the 90s that withheld much needed aid from children born to a family on assistance–was repealed by the Legislature after an override of the Governor's veto.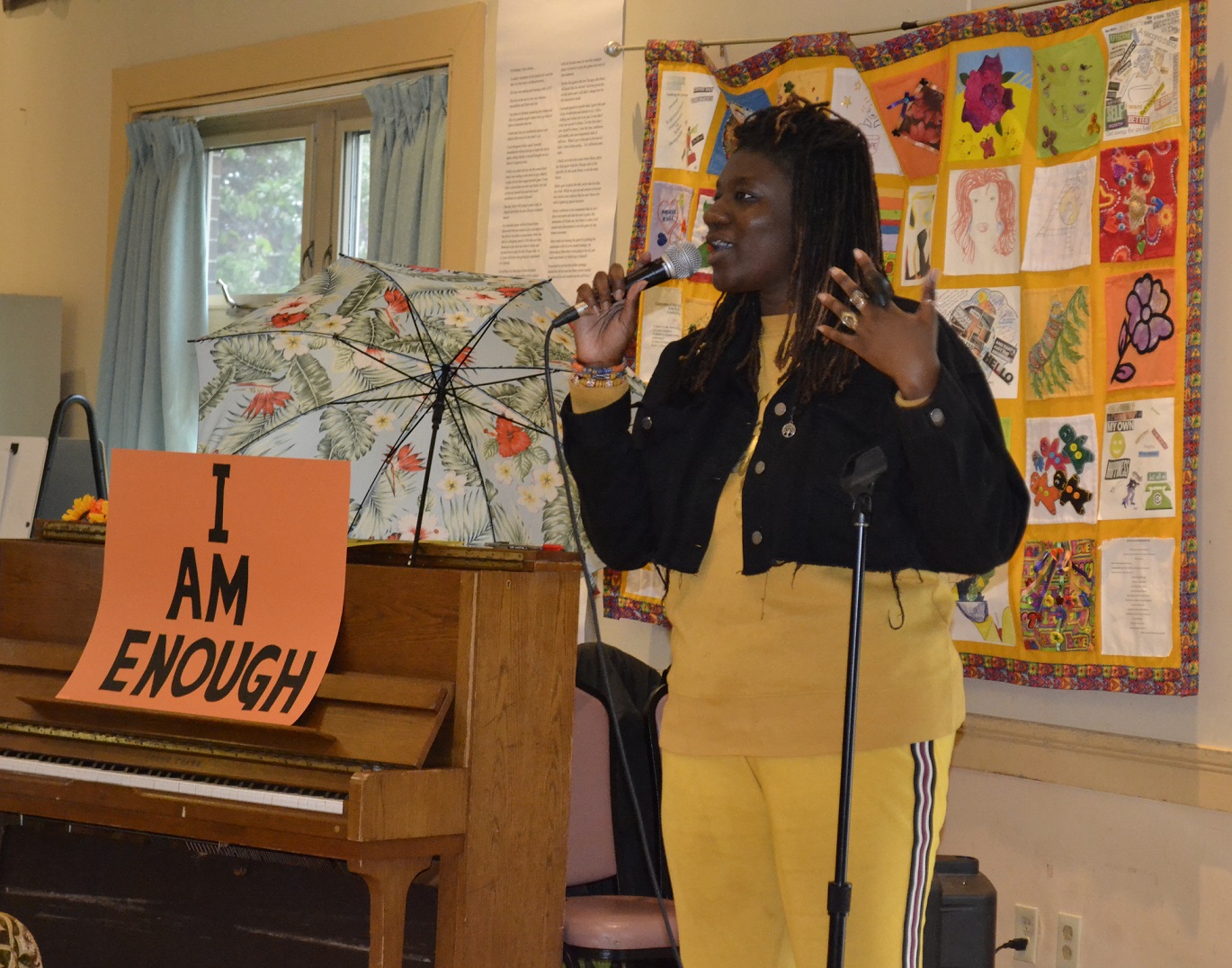 Thanks to the Arts/Lab@MedCampus (BU Medical Community/Boston Medical Center), Dzidzor Azaglo spent the year as the first Rosie's Place Artist-in-Residence. Her positive, self-affirming workshops for our guests culminated with an Art Day in May. A number of guests expressed themselves through a series of stations and interactive art exhibits; take a look at the event photo album.

In response to popular demand, we are now offering note cards featuring four scenes, each depicting a different season in New England. Acclaimed local artist Sam Vokey–who gave us our wonderful 2018 holiday card image, Newbury Street Snowfall–has generously donated his paintings for this series. Cards are blank inside and are sold in packs of 10 and variety sets of 16. Shop now or contact Mikayla at mmercado@rosiesplace.org or 617.318.0238 for custom options.
---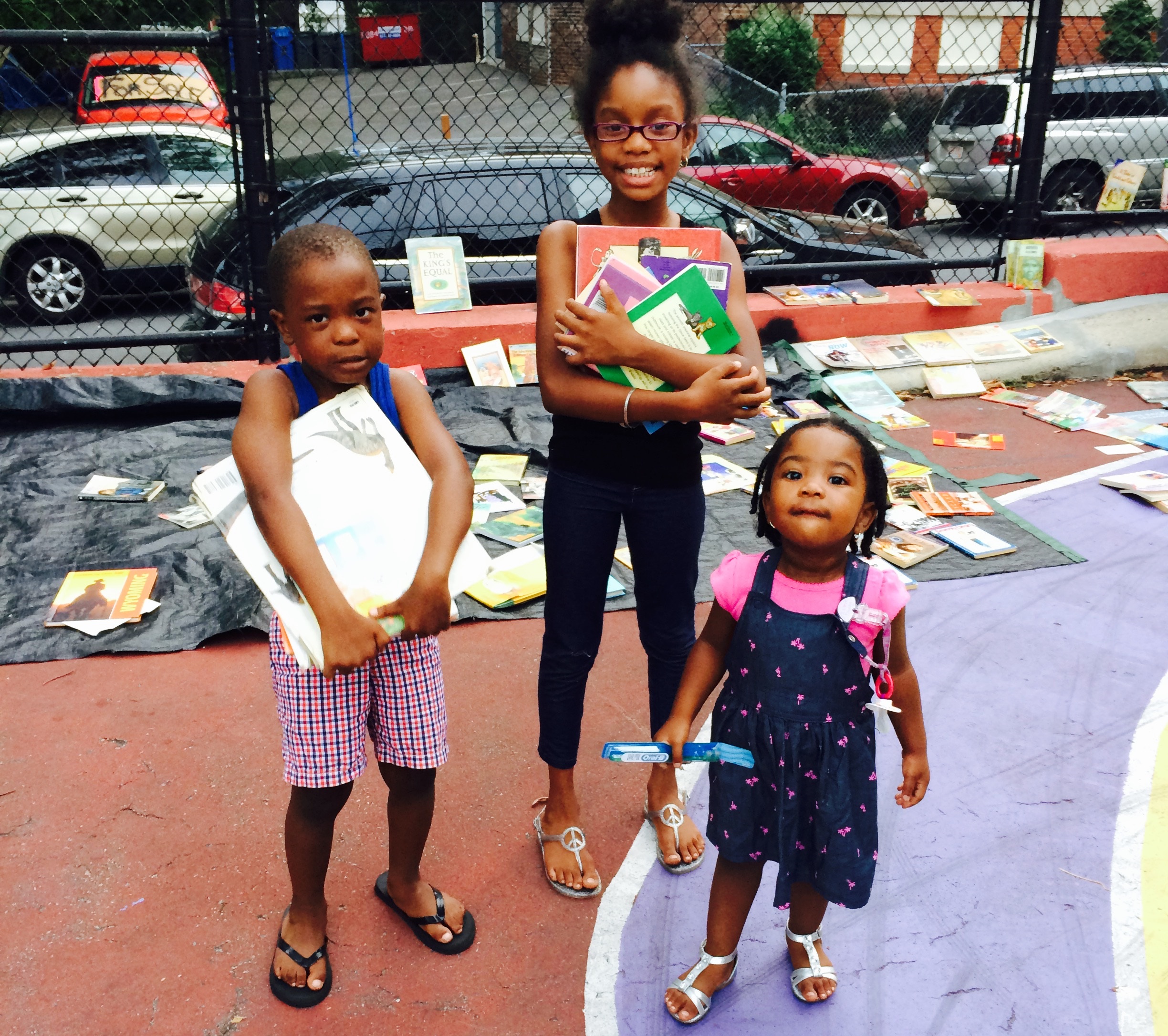 Once again, our Community Collaborative at Boston Public Schools–with your help–is hoping to give students a good start to the school year. We are collecting backpacks filled with supplies and providing uniform clothing to help mothers we support in the community. If you're able to support this effort, please check out our wish list!
Did you know that 60% of Boston residents seeking free legal help cannot get it because there are not enough lawyers to talk to them? On top of this, a range of barriers to service exist, including lack of access to transportation, language capacity and immigration status. Our Legal Program aims to increase access by offering free, confidential legal consultations to our guests to determine if they have a legal issue and what next best steps they should take. We are looking for volunteer lawyers who are MA licensed attorneys, independently carry malpractice insurance, and can commit to a consistent schedule. If interested, apply to volunteer today!
---
Join Friends of Rosie's Place for a Summer Wine Tasting at Urban Grape, 303 Columbus Ave, Boston on July 17! Tickets include a guided wine tasting by Urban Grape, light hors d'oeuvres and complimentary entry into a raffle to win a variety of fun prizes. Tickets are available now!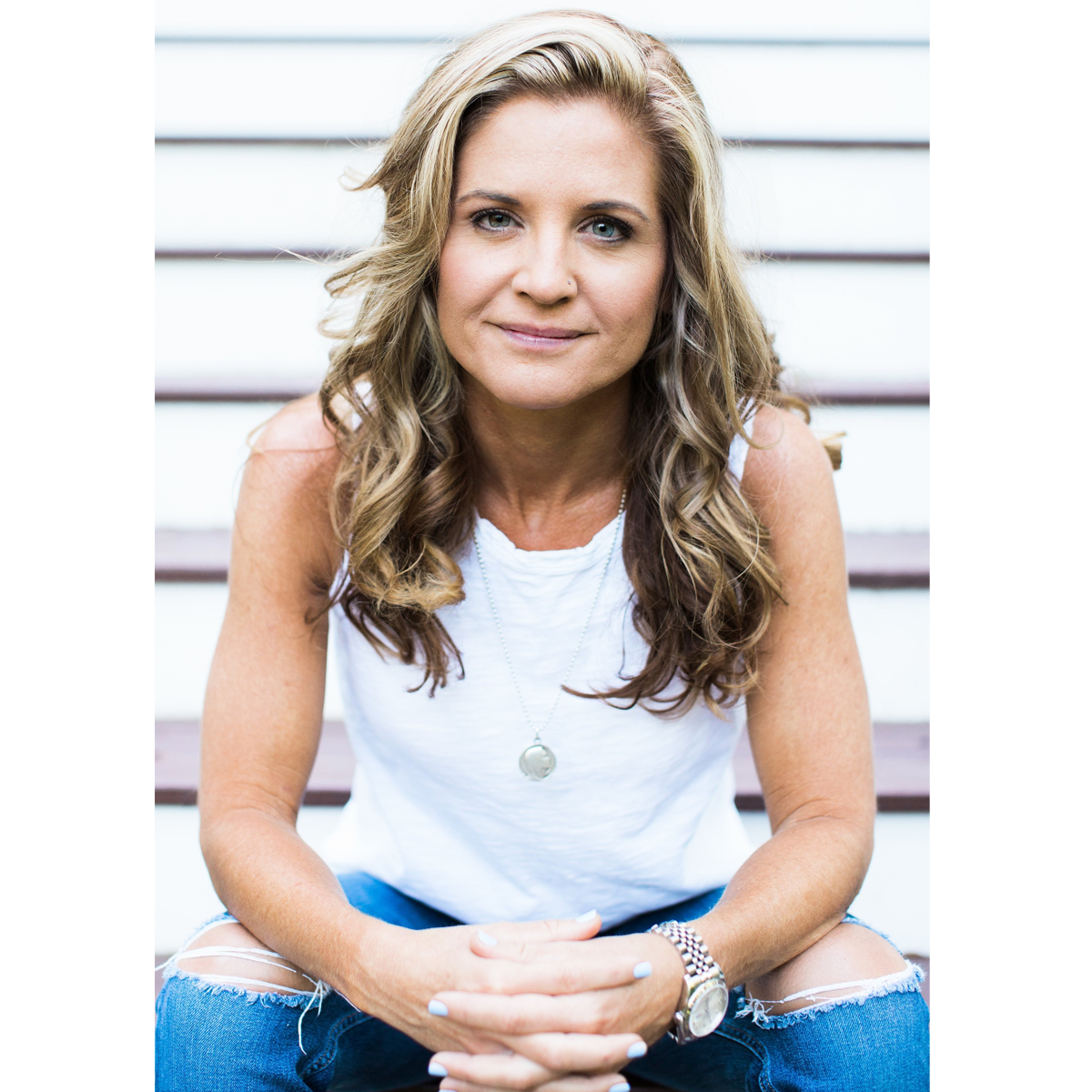 We're excited to have Glennon Doyle, author of the #1 New York Times bestselling memoir, Love Warrior, as the featured speaker at our Funny Women...Serious Business luncheon, Wednesday October 16 at the Boston Convention and Exhibition Center. For sponsorship or ticket information, contact Michael Oliver at moliver@rosiesplace.org or visit rosiesplace.org/fwsb.